Ashli Fitts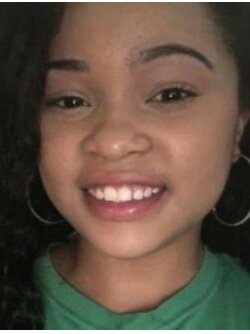 "...I thought it would be an easy way to complete graduation requirements; I was very wrong. Online classes were some of the hardest challenges I've faced in my life."
Growing up in a low-income, violent inner city, education was never a top priority: the district didn't fund the schools properly, and teachers didn't care enough to teach us the things we were supposed to learn. To the teachers who lived in the outer suburbs, we students were just products of our terrible environments, and they didn't dedicate much effort into revolutionizing our education and lives.
All in all, I've taken 10 online classes since my sophomore year of high school, and some were definitely better than others.
I've always had a love for the Spanish language and culture. My school didn't offer classes past Spanish 2, so I decided to take Honors Spanish 3 online to further learn about the beautiful language. I not only developed a stronger sense of the linguistics of Spanish, but also a deep love for Latin American countries and their cultures. College Transfer Success, an online class taken through a junior college, was essentially a college survival guide. I learned important tips such as how to study, how to manage time, and how to balance academics and social life without getting too caught up in either sector. Everything I learned will be very useful in university. Honors English IV was a class I initially dreaded as someone who has a weakness in literature, but this class truly developed a love of plays for me and made me appreciate the art of literature a lot more.
When I received my Stanford acceptance letter, I had nothing to thank but my online classes. The education I gained through online learning proved to me that I am not just a product of my environment—I am someone that can achieve greatness, even if my inner-city teachers didn't think so.